ABOUT THE PROGRAM
DESCRIPTION
"A Language Access Specialist is a bilingual employee of the New Mexico Judiciary who is recognized in writing by the Administrative Office of the Courts as having successfully completed the New Mexico Center for Language Access Language Access Specialist Certification program and is in compliance with the related continuing education requirements." NM Supreme Court Interpreter Rules
This program is designed to train bilingual judiciary employees who are called on to provide language access services as part of their regular work under Title VI of the Civil Rights Act of 1964. Attorneys, and experienced certified court interpreters and translators with a variety of backgrounds have designed this interdisciplinary curriculum.
This 8-week course is offered by the New Mexico Center for Language Access (NMCLA)in a self-directed online format, with topics covering online learning techniques, ethics and best practices for specialists, general and legal terminology in English and Spanish, methods of interpreting for the public, cultural competency, and components of the justice system.
OBJECTIVES
Participants will learn and practice the two modes of interpreting commonly used outside the courtroom (consecutive and sight-translation). The essential components of interpreting (public speaking, memory, vocabulary building, listening, translation, and note-taking) will be taught using a variety of written materials and audio exercises. Participants will also learn about the code of ethics governing their conduct as Language Access Specialists. Participants will expand and refine their usage of legal and general terminology in Spanish, develop their oral and written fluency in English and Spanish, acquire greater cultural competency, and learn about the legal systems and agencies operating in their various jurisdictions.
This certificate is awarded to students who successfully complete the program.
Duration: 8 weeks Tuition: $1,000
BENEFITS TO STUDENTS
Online learning makes training accessible.

Bilingual employees already working in justice system agencies will get the training necessary to act as efficient bilingual communicators, which will increase their credentials and employability by professionalizing their work.

Financial aid available through Workforce Solutions for those who qualify.

Potential for employer-awarded scholarships and educational leave.


IDEAL CANDIDATES TO OUR PROGRAMS
Bilingual individuals already assisting or interested in assisting non-English speakers in the course of their regular work.
ADVANTAGES
BILINGUAL COMPENSATION NM Judiciary employees who successfully complete the program are eligible to receive bilingual compensation. Learn more here.

CERTIFICATION Participants who successfully complete the program will be certified as Language Access Specialists. This certificate is granted by the New Mexico Judiciary.

CERTIFICATE ISSUED BY NM ADMINISTRATIVE OFFICE OF THE COURTS Graduates can demonstrate their credentials as qualified language access providers, which leads to personal enrichment and potential career advancement opportunities.

IMPROVED LANGUAGE ACCESS SERVICE Upon certification, participants will be prepared to better assist court customers who are non-fluent in English to access court services.

FLEXIBILITY & ACCESSIBLE SCHEDULE Participants can complete their weekly assignments at any time from work and/or home.
CONTINUING EDUCATION
NM Court Employees must have 4 CEUs per year to remain compliant with their certification. Continuing education web seminars are offered throughout the year. Also, the AOC offers an annual symposium. Symposium attendees satisfy the CEU requirements for the year they attend.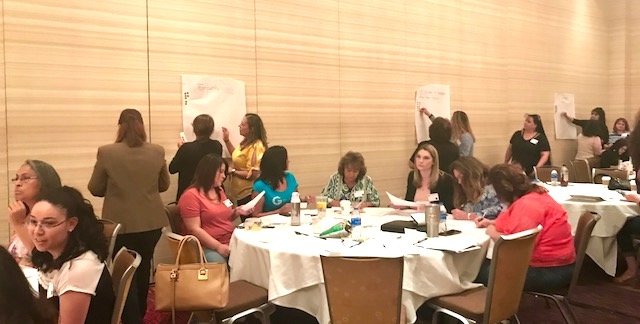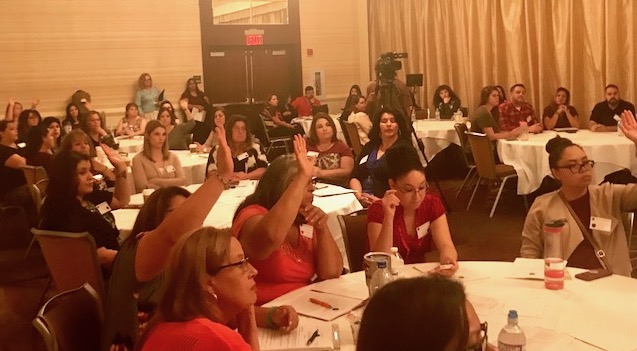 2023 LAS Webinar and Symposium Dates
Webinars held from noon to 1:00 pm:
January 25: ¿Cómo se dice? Intro to basic court terms


February 24: Use of Usted vs Tú and the verb TO BE in Spanish. (Ser y estar)


March 22: Vocabulary acquisition
April Symposium - Wednesday the 26th
Ethics 9:00 -10:00 a.m.


Review of Jan-March Classes 10:30-11:30 a.m.


Traffic 1:00 -2:00 p.m.


Arraignments & Public defender information 2:30-3:30 p.m.
Webinars held from noon to 1:00 pm:
May 26 Remote interpreting instructions for the public


June 21 Self-help / Customer Service


July 28 Landlord / Tenant & Eviction


August 23 Family law (domestic matters)
September Symposium - Wednesday the 20th
Ethics 9:00 -10:00 a.m.


Review of May-Aug classes 10:30-11:30 a.m.


Jury 1:00-2:00 p.m.


Service of Process 2:30-3:30 p.m.
ABOUT ONLINE LEARNING
While the online environment offers great flexibility, it is not for everybody. You are not required to have special computer skills, but some computer literacy is needed. Because most of our students have not taken online training before, we strive to make our courses user-friendly. However, as an online course, you may be challenged to use and develop new computer skills, you will not receive immediate feedback and your learning will be dependent upon the time you invest in the exercises and assignments. Before you register, make certain that you are committed to both the work required and to making the online learning environment work for you.
Upon registration, participants receive a welcome message from the instructor and log into the class with a username and password. Participants also receive a student packet with the syllabus and information on the course.
There is no fixed schedule - participants do not have to be logged in at a specific time--, but they are required to complete their assignments within the deadlines set forth by the instructors.
While the course's schedule is very flexible, participants are expected to commit a minimum of five hours a week to complete their assignments. Consistent and continuous practice is key to the successful completion of the course. For this purpose, homework is assigned twice a week and must be submitted by the established deadlines.
Participants will practice extensively in the mode of interpreting they have selected using realistic courtroom audio. Participants record and submit their assignments for feedback, using NMCLA's proprietary audio recording software.
Activities include readings, quizzes, forums, videos, interpreting practice and glossary-building exercises.
Equipment, software and hardware needed
Be sure to have this equipment ready before the first day of the course. You will need:
A computer running the Microsoft Windows 7 operating system or higher, or Apple OSX or higher.

A headset that can plug into your computer, built-in or external microphone, and high-speed internet connection.

Web Browser: Firefox, Chrome, or Safari.
APPLICATION PROCESS
The application process consists of an application form and an online language skills assessment interview.
Please follow these steps:
Step I: Fill out this application form.
Step II: We will contact you to schedule your interview.
Results of your admission process will be emailed to you within 72 hours.