The Language Access Basic Training (LABT) Suite is an interactive training that is downloaded by trainees and provides introduction to language access for all court employees. It is a collaborative project funded by the State Justice Institute and supported by the National Center for State Courts (NCSC) and the Language Access Advisory Committee of the Council of State Court Administrators (COSCA). The purpose of the training is to ensure that all court employees have a basic understanding of their ethical and legal obligations, as well as current best practices in serving limited English proficient and non-English speaking individuals. Available in Spanish and Language Neutral (all spoken languages) versions, LABT also provides a training module and an optional skills assessment for bilingual court employees.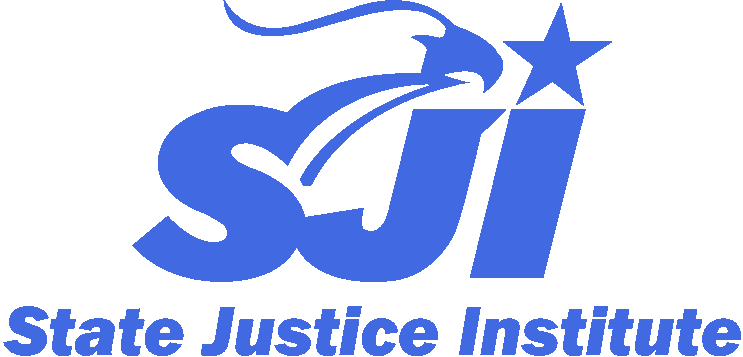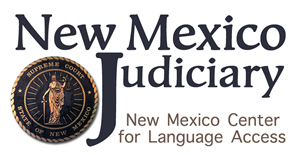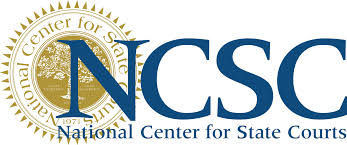 Trainees can be monolingual and bilingual court employees. In the case of bilingual employees, all spoken languages are welcome to participate!
LABT offers great flexibility!

No need to be logged in at a specific time

No need to complete the training in one session

Training consists of three modules:

Fundamentals For everyone! Monolingual and bilingual employees

Bilingual Skills-Building Module Bilingual employees only

Bilingual Skills-Assessment Module Optional - for Bilingual employees only

Fundamentals Module

Click here to access the Fundamentals Module.

Requires the Adobe Flash browser plugin to view.

The module is intended to train both monolingual and bilingual staff across the country's state courts and is divided into four sections:

1) The Overview describes the legal basis for language access services;

2) Professional Standards explores best practices in language access;

3) Roles of Court Staff details the differing roles of interpreters, bilingual staff, and monolingual staff in the provision of language access services; and

4) Cultural Competency and Customer Service examines the importance of cultural differences in providing good customer service. The module is designed to be a rich learning experience, using video, graphics, scenarios, and expert commentary to make topics engaging, accessible, and easy to understand. Expert commentary will be provided by professionals in the field with varying perspectives – judges, language access specialists, court administrators, clerks, representatives from NCSC, COSCA, the Department of Justice, etc.

The module can be used independently by court staff or by groups to stimulate discussion or to serve as a planning tool. It can also be used to educate legislators and the public about the importance of language access in ensuring justice.

Bilingual Skills Building Module

The module is specific to bilingual court staff. The module is available in Spanish and Language Neutral and includes three main sections:

1) Terminology Acquisition covers theory and exercises on how to effectively research legal terminology;

2) Language Access Facilitation includes exercises in consecutive interpreting and sight-translation;

3) Standards for Practice challenges trainees to apply concepts and techniques in an interactive environment. The self-paced practice module includes lessons, quizzes and exercises as well as self- evaluation tools. This way, trainees can effectively learn, evaluate their performance and keep track of their progress.

The module tracks trainees' progress and can be used independently by bilingual court staff or by groups to improve bilingual skills, stimulate discussion or to serve as a diagnostic tool.
Bilingual Skills Assessment Module
The Bilingual Skills Assessment Module evaluates trainees' comprehension of the content covered in the Bilingual Skills Building Module. This module requires that the states sign up their participants for testing. This is a separate process from the regular training registration and an additional fee applies.
The assessment consists of three elements:
A series of 15 multiple choice questions (automatically evaluated by the system; results are visible to the instructor)

One short sight translation exercise (manually evaluated by an instructor)

One consecutive interpreting exercise (manually evaluated by an instructor)
Trainees are given a grade of Pass or Fail. Pass or Fail criteria is set by the state, court or agency in consultation with the NM Center for Language Access.
Time Commitment
Monolingual employees: Approximately 2 hours total for Fundamentals. Monolingual employees use the Fundamentals Module only.
Bilingual employees: Approximately 6 hours total for all three modules.
Getting Started
The process starts with identifying the person within your state, court or agency who will perform the duties of the state, court, or agency's LABT Administrator. The court/state/agency Administrator is the person who will oversee the LABT for the agency or court and register and manage the block of employees who will participate in training.
Prior to placing an order for LABT it is essential that the Administrator confer with their IT Department. As noted above the training will be downloaded by trainees. Each state, court or agency has its firewalls and networks configured in a certain way and bandwidth can vary greatly. These and other technical factors can pose a hurdle when downloading or using the LABT. To avoid surprises, administrators should review the LABT technical requirements with their IT staff. If there are questions or concerns, NMCLA staff will work directly with the IT staff to ensure that when downloads begin there won't be problems that could have been avoided.
System Requirements
Windows • 1.6GHz or faster x86-compatible processor • Microsoft Windows XP, Windows Server 2008, Windows Vista, Windows 7, or Windows 8 (Classic) • 512mb of RAM; 128mb of graphics memory • 500mb of disk space Mac OS • Intel Core Duo 1.83ghz or faster processor • Mac OS X v10.7.3 or higher • 512mb of RAM; 128mb of graphics memory • 500mb of disk space
Users of the trainee application will require an Internet connection of a speed of 128kbps or better.
Next, the Administrator must place an order for a Master Account. To place an order, the Administrator will complete an Order Form (link from Pricing page). The information required on the order form includes the Administrator's contact information (e.g. name, email, phone), the court, state or agency's name and address, and the number of user slots (total number of employees the Administrator would like to sign up for training) being requested.
Optionally, the Administrator may also order a number of Bilingual Skills Assessments (Tests) if the desire is to have bilingual employees tested on their comprehension of the training at the conclusion of the course.
Once the order form is complete, the request is submitted through the NMCLA site. NMCLA staff will contact the Administrator to arrange payment method and answer any questions the Administrator may have. Once the payment arrangements have been made, the Administrator will receive a registration confirmation via e-mail with the details of the Master Account and instructions on how to log in and begin registering employees.
The download schedule for employees will be arranged between the Administrator and NMCLA.
The LABT allows Administrators to:
Once registered for a master account, administrators can perform the following tasks from their master account:

Place an order with NMCLA for a number of user/trainee slots.

Identify monolingual and bilingual employees who will be participating in the training.

Add and assign users/trainees to slots

Manage block of users/trainee slots.

Track progress of their users to ensure they complete the LABT program.
Copyright Notice
All rights reserved. No part of this product may be reproduced, distributed, or transmitted in any form or by any means, including photocopying, recording, reverse engineering or other electronic or mechanical methods, without the prior written permission of State Justice Institute and the NM Administrative Office of the Courts, except in the case of brief quotations embodied in critical reviews and certain other noncommercial uses permitted by copyright law. The use, copy, modification, republication or distribution of the LABT Program and technologies is prohibited without the prior written consent by the State Justice Institute and the NM Administrative Office of the Courts.
Click here for Pricing & Ordering Information